Category:
Monday, July 6, 2020 - Saturday, August 15, 2020
9:00 am - 3:00 pm
Description
SummerStage 2020: Onsite AND Online!
We are excited for another great summer of theatre at Arc Stages! According to NY State guidelines, summer day camps are permissible, and we will be able to offer both our OnSite camp (with safety restrictions in place) as well as a Virtual option.
SummerStage 2020 will be composed of four groups, Little Theatre (rising K-1st Graders) the Young Actors Camp (rising 2nd-4th graders), Tween Workshop (rising 5th-8th graders), and the Teen Intensive (rising 9th-12th graders).
______________________________
ONSITE**
All groups will meet Mondays through Fridays from 9am-3pm, except for Little Theatre which will meet from 9am-1pm*.
SummerStage will be structured with classes in Acting Technique, Choreography, Improv & Theater Games, Stage Combat, Music and Vocal Technique, and more! The skills learned in these classes will be incorporated into the creation of musical theatre shows that will be performed at the culmination of each respective section. Actors spend part of each day in these fun classes, and part of the day in rehearsal for their shows. The performances will consist of scenes, songs, poems, etc., showcasing each and every actor. The shows are different each session! We choose our shows specifically with our actors in mind.
OnSite, every group will also receive Master Classes throughout SummerStage (including Shakespeare, On Camera, Mask and more) and exciting Special Event Days. Every day is unique at Arc SummerStage, an experience not to be missed!
For the OnSite camp: We are going to follow New York State safety guidelines for camps, which have not yet been issued. At a minimum, Arc Stages is planning on doing the following:
using outdoor classrooms as much as possible – large tents with fans
limiting the number of actors in each group and in SummerStage in general.
complete & frequent sanitizing of the space
additional hand sanitizing stations will be put into place
structuring our day so that we maintain social distance, smaller groups with more spacing
Final performance in the theatre, audience will be able to view either in person or streamed virtually, depending on State guidelines
There are certain to be other safety precautions and rules put into place (i.e. face coverings) that we will be required to follow, once they are announced and confirmed. Additionally, all SummerStage parents will be expected to sign a standard waiver for their child(ren)'s enrollment.
While SummerStage 2020 may look and feel a bit different than the past, we are committed to making it a great experience, creatively challenging and artistically fulfilling.
*Little Theatre actors have the option to extend their time at Arc to full days via our AfterCare program. For this option, the cost is the same as full day camp (see YA/Tween pricing below).
______________________________
ONLINE**
All groups will meet Mondays through Fridays from 9:30 – 11:30 am via the Zoom platform, July 6 – 17, 2020.
SummerStage Online will give us the opportunity to explore the creativity we can achieve through technology. Utilizing the camera and green screen in innovative ways, and allowing for the imagination of our actors to transform their own homes into theatrical performance spaces! Each cast will have a final virtual performance, with friends and family all invited to view online.
**Note that in order to run each section of both OnSite and Online programming, we must meet a minimum enrollment. Likewise, space OnSite may be limited, due to safety precautions.
Little Theatre: K – 1st Grade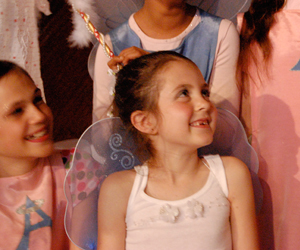 Session I OnSite: July 6 – 24
Session II OnSite: July 27 – Aug 14
Little Theatre focuses on children entering Kindergarten and First Grade. The program celebrates their incredible imaginations through artistic play, music, dance, and acting exercises. Each day will incorporate arts and crafts projects, story time, and snack as well! The program culminates in a final presentation where the actors can show off all their new theatrical skills!
Young Actors Camp: 2nd – 4th Grade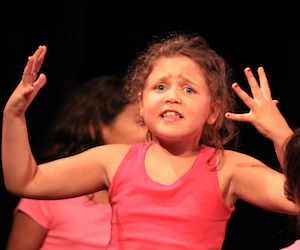 Session I OnSite: July 6 – 25 (performances July 23 – 25)
Session II OnSite: July 27 – Aug 15 (performances Aug 13 – 15)
Our Young Actors Camp will be fun-filled and action-packed! Campers will learn the fundamentals of what it takes to put together a musical theatre production. Using theatre games and exercises, students learn fundamental acting skills based on the Stanislavsky Technique and build confidence in themselves as actors, while they rehearse and perform a final show!
Tween Workshop 5th-8th Grade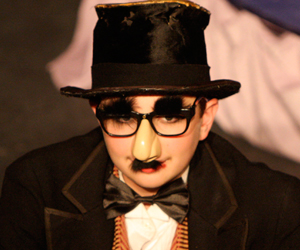 Session I OnSite: July 6 – 25 (performances July 23 – 25)
Session II OnSite: July 27 – Aug 15 (performances Aug 13 – 15)
Tween actors will experience a professional rehearsal process, coupled with theatre games and acting exercises designed to fit their learning levels. The Tweens will dive deeper into their work as actors, as they endeavor to gain confidence and knowledge about all aspects of theatre and performance. Culminating in a final musical theatre performance!
Teen Intensive 9th-12th Grade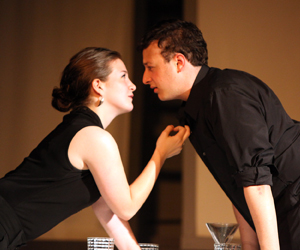 Dates OnSite: July 6 – Aug 15 (performances Aug 13 – 15)
A conservatory program, the Teen Intensive will consist of professional training from actors and directors with extensive experience in the business. Actors will take classes in all of the theatrical disciplines (acting technique, musical theatre, vocal production, singing, dance, movement for actors, Shakespeare, improv and more) Comprised of one six-week section, this Intensive will culminate in a two-act musical theatre production.
---
Event Location and Ticket Information
Arc Stages
147 Wheeler Ave
PLEASANTVILLE, NY 10570
Handicap Accessible?
Yes
Date: Monday, July 6, 2020 - Saturday, August 15, 2020
Times: 9:00 am - 3:00 pm
Ticket pricing:

- See webiste for tuition fees

Presenter: Arc Stages
Presenter Phone: 914-747-6206
Presenter Website: arcstages.org


---