Category:
Saturday, June 9, 2018
7:30 pm - 8:45 pm
Description
Sherlock Holmes: The Musgrave Ritual
June 2 – June 10, 2018, performance times vary – Get Tickets
Join us for a new site-specific Sherlock Holmes mystery at historic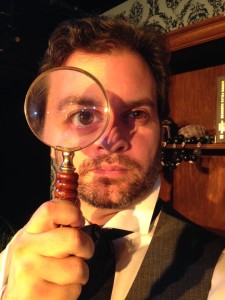 Bartow-Pell Mansion Museum in Pelham Bay Park. An ancient family document hidden on the grounds of a beautiful country home hides a sinister ritual that only Sherlock Holmes can unlock – but some secrets might be best left buried. Together, we'll explore the gorgeous 19th century mansion and surrounding gardens on a quest to solve a deadly mystery.
Adapted by Tal Aviezer from the story by Arthur Conan Doyle, Directed by Melinda O'Brien and featuring Tal Aviezer, Mikel Von Brodbeck, Steve Plaushin, Jonathan J. Sharpe and Rachel Tamarin with Stage Management by Emmy Schwartz and Nan Weiss.
A co-production of Red Monkey Theater Group and M&M Performing Arts Company. Performances at Bartow-Pell Mansion-Museum at 895 Shore Road, Pelham Bay Park, Bronx, NY 10464.
---
Event Location and Ticket Information
Bartow-Pell Mansion Museum
895 Shore Road
Pelham Bay Park, NY 10464
Handicap Accessible?
No
Date: Saturday, June 9, 2018
Times: 7:30 pm - 8:45 pm
Ticket pricing:

Get tickets now
35.00 - General Admission

Presenter: M&M Performing Arts Company, Inc.
Presenter Phone: 9149623431
Presenter Website: www.MMPACI.com


---